The Specialty Kitchen designers are award winning professionals that will work with your family, our vendors and our installers to produce the kitchen of your dreams.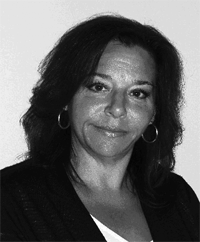 Maria Caggiano
Kitchen/Bath Designer
This email address is being protected from spambots. You need JavaScript enabled to view it.
Experience: Hired 2014, Kitchens and bath industry since 1994
Maria joined Specialty Kitchens design team in 2014 and has created and completed many successful kitchen and bath remodeling projects before and since joining SKI's team of Designers. Maria's warm and down to earth personality make her customers feel comfortable right from the start. Maria's background includes a degree from the New England School of Art and Design: in addition she graduated from Suffolk University with a Bachelor of Fine Arts degree in interior Design.

Maria's started in the kitchen and bath industry back in 1994 so along with her many years of kitchen and bath experience and her Interior Design skills she gives her customers the combination they are looking for resulting in beautiful kitchen and bath projects.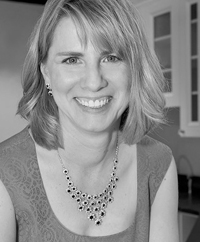 Nancy Souza
Senior Designer
This email address is being protected from spambots. You need JavaScript enabled to view it.
Experience: Hired 2010 with 20+ years of experience
Designing a space is a very exciting undertaking and Nancy has learned over the years how to zero in on the wants and needs of her customers. She is interested in making the space function as a whole. Proper space planning is the key to the success of any room.

Nancy likes to create amazing visual presentations as part of the design process. Color photos help her clients get excited about their new kitchen. Seeing installed kitchens that look just like the images clients see as they work together is why her job is so fun!

She has been married for 24 years and has two children who are now 21 and 11 years old. Nancy enjoys weekend trips to the Cape with her family and when at home, she and her daughter love doing craft projects together.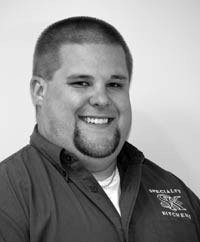 Matt Clement
New Construction Coordinator/Designer
This email address is being protected from spambots. You need JavaScript enabled to view it.">This email address is being protected from spambots. You need JavaScript enabled to view it.
Experience: Hired in 2006
Matt is the New Construction Coordinator/Designer at Special Kitchens Inc., he works very closely with many established builders in the Hudson, Greater Nashua and surrounding areas. He will be happy to assist you during the building of your new construction home with your kitchen and bath designs.

His years of experience in kitchen and bath design, and a degree in Computer Aided Drafting and Design are assets to the Specialty Kitchens team. He will be providing you with high quality design and layout options for your new kitchen and bath. Using the up to date show room and knowledge of color and design are just a few ways Matt will help you build the kitchen or bath of your dreams.

Matt currently resides in Nashua with my wife and daughter. They, like many families enjoy the spirit of home ownership. They love to entertain in their yard, enjoy camping and cannot wait for the summer BBQ season to begin.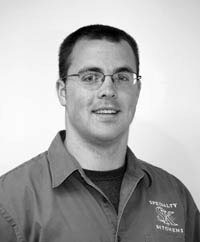 Ben Clement
Associate Designer
This email address is being protected from spambots. You need JavaScript enabled to view it.
Experience: Hired in 2012 as new designer with years of installation experience
Education: Associates Degree in Mechanical Design Technology from Nashua Community College (2013)

Ben is the youngest member of the design team. He loves meeting new customers and helping them pick out their dream kitchen. He assists them with color schemes by matching their vision by displaying it on a computer screen and then finalizing it into the finished room. Ben looks forward to each new task and considers each a learning experience. He enjoys using 2020 which is a kitchen/bathroom design software that allows his clients to see exactly what the finished product will look like.

Ben looks forward to summers on the boat up on Northwood lake with his family.